great care, more designer frames, additional insurance plans accepted, and more!
Personalized Eye Care
in Wahpeton, ND
We're proud to announce that Midwest Vision Centers is now partnered with Shopko Optical, and this location is changing its name from Midwest Vision Centers – Wahpeton to Shopko Optical – Wahpeton. You'll get the same great care from the same local providers and in the same convenient location— but with more frame brands, extended business hours, additional insurance plans accepted, and more services than ever.
One thing that hasn't changed over the years is the way we treat you and your family when you visit any of our offices. Our patients are our neighbors, and we're committed to doing right by everyone who trusts us with their eyes.
Trusted Eye Doctors in Wahpeton
The quality of your eye care depends on the expert knowledge of your optometrists, but it also depends on how well your eye doctors understand your specific needs. That's why our team, led by Carissa Guler, O.D., makes getting to know you an integral part of our care. Come see us for your eye exam, glasses shopping, or contact lens fitting, and we'll show you the difference compassionate eye doctors can make.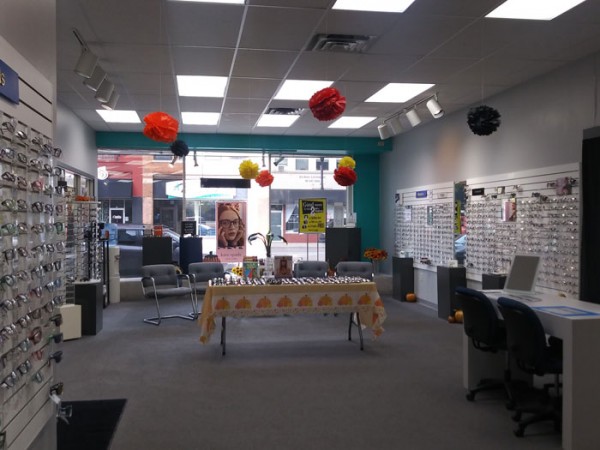 Midwest Vision Centers now part of Shopko Optical - Wahpeton
Shopko Optical – Wahpeton Eye Doctor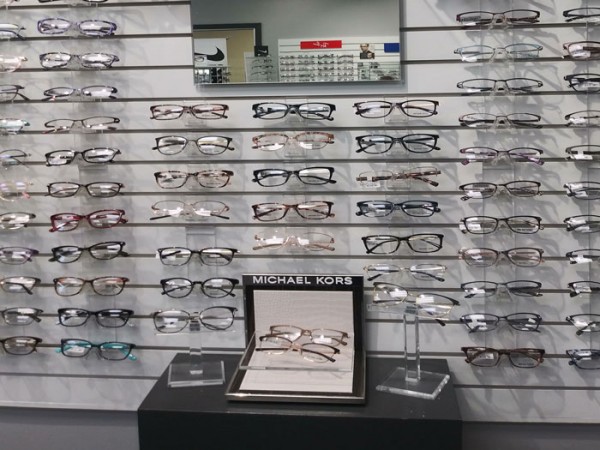 Hours of Operation:
Monday: 9:00 AM-5:00 PM
Tuesday: 9:00 AM-5:00 PM
Wednesday: 9:00 AM-5:00 PM
Thursday: 9:00 AM-5:00 PM
Friday: 9:00 AM-5:00 PM
Saturday: Closed
Sunday: Closed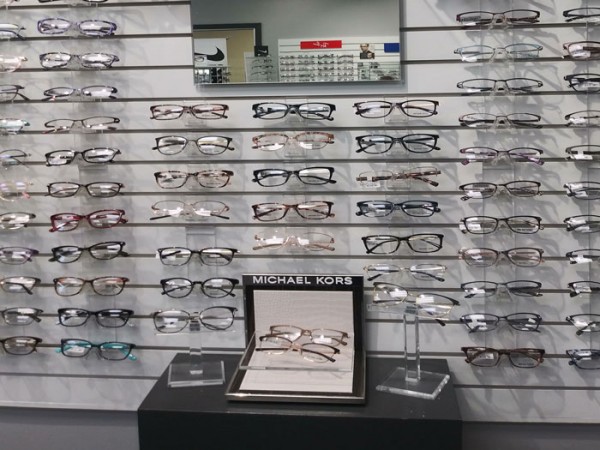 Driving Directions to our Optometrists in Wahpeton, ND
We're located at 517 Dakota Avenue, Wahpeton, ND 58075.
If you're coming from the west, head east on ND-13 E. About 1.5 miles after you pass Dakota Chrysler Center on your left, keep left to continue on Dakota Ave. About half a mile later, you'll see Wahpeton Fryn' Pan Family Restaurant on your left, and another half mile after that, we'll be on your right.
If you're coming from the southwest, head northwest on US-75 N. When the road curves west, it will turn into Buffalo Ave. About 0.3 miles after you pass RDO Equipment Co on your left, follow the road as it curves right and becomes 5th St S. In a little under half a mile, turn left onto Minnesota Ave. About 0.8 miles down the road, you'll see Beyond's China Buffet on your left. We'll be one block ahead, on your left.
Proudly Serving Wahpeton, ND
At Midwest Vision, we serve patients in Wahpeton, as well as Dwight, Abercrombie, Foxhome, Doran, Campbell, Fairmount, Great Bend, Wyndmere, Hankinson, and our other neighboring communities.
Wahpeton is home to unique attractions like the permanently installed Prairie Rose Carousel, the World's Largest Catfish "Wahpper," and the Bois de Sioux Golf Course split across the state line with Minnesota. No matter how you enjoy what our region has to offer, we want to help you see everything clearly.
Wahpeton Eye Care Services
At Midwest Vision in Wahpeton, we can provide all the essentials of eye care in one convenient place, and tailor all our services to your needs.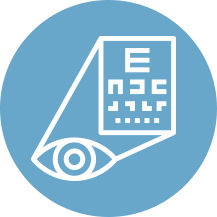 COMPREHENSIVE
EYE EXAMS
IN WAHPETON, ND
Our eye exams are more than just an opportunity to update your vision prescription for the next year. We cover all the essentials by screening your eyes for a variety of potential eye diseases, and if you have any eye conditions in need of attention, we'll help you plan and manage your care.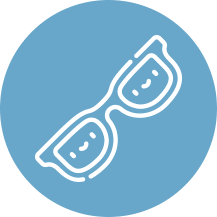 A BROAD SELECTION
OF GLASSES
We find glasses from all over the world to add to our in-store collections. With such a wide variety of frames to choose from, our opticians can find you a pair of glasses that compliments your face shape and style without stretching your budget.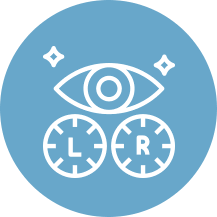 CONTACT LENS
FITTINGS
We want to help make wearing contacts easy — even if you've had a hard time with them in the past. We'll work with you to find which brands and types of contact lenses are most comfortable while providing clear vision.