great care, more designer frames, additional insurance plans accepted, and more!
Trusted Bismarck,
ND Eye Doctors
We're proud to announce that Midwest Vision Centers is now partnered with Shopko Optical, and this location is changing its name from Midwest Vision Centers – Bismarck to Shopko Optical – Bismarck. You'll get the same great care from the same local providers and in the same convenient location— but with more frame brands, extended business hours, additional insurance plans accepted, and more services than ever.
Over our 40 years in the eye care industry, we've learned that a high-quality eye care experience begins with ensuring that our patients are heard, and their needs are met. Here, you're not treated like just another number, because you're more than just a patient, you're part of the family.
Personalized Eye Care in Bismarck, ND
Our Bismarck location is led by Dr. Shanon Bencker and Dr. David Remboldt. Our eye doctors — like all of our staff at our Bismarck location — are committed to making your eye care experience great, from your comprehensive eye exam to the selection of your glasses or contact lenses.
In order to provide you with the very best, individualized care possible, we take our time getting to know you. Learning about your hobbies, occupation, lifestyle, and vision goals allows us to better structure our care to address your needs.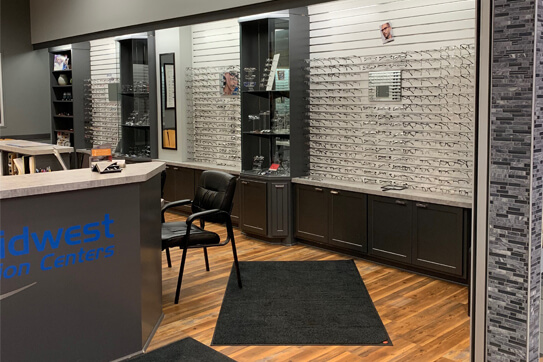 Midwest Vision Centers now part of Shopko Optical - Bismarck
Shopko Optical – Bismarck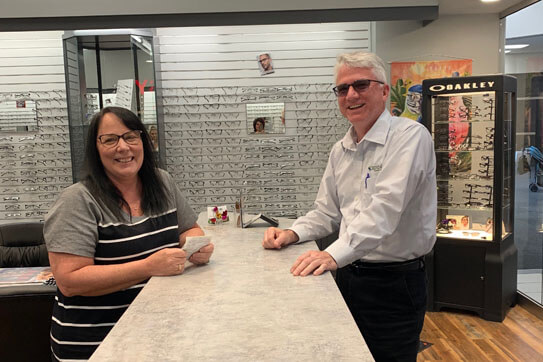 Hours of Operation:
Monday: 8:00 AM-5:30 PM
Tuesday: 8:00 AM-5:30 PM
Wednesday: 8:00 AM-5:30 PM
Thursday: 8:00 AM-5:30 PM
Friday: 8:00 AM-5:00 PM
Saturday: 8:00 AM-12:00 PM
Sunday: Closed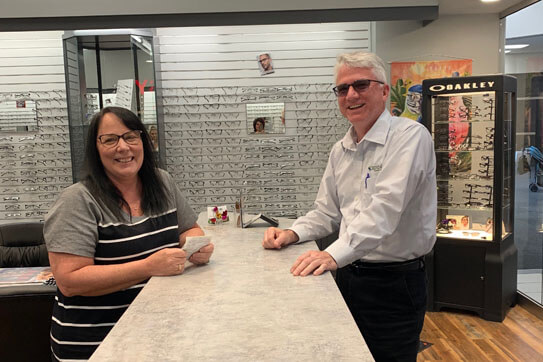 Driving Directions to our Optometrists in Bismarck, ND
We're located at 738 Kirkwood Mall, Bismarck, ND 58504.
If you're approaching from the west, drive east on I-194 E. After the road changes into E Bismarck Expy and before La Carreta Mexican Restaurant on your right, turn left into the Kirkwood Mall. Next, turn right and approach the east side of the mall. After passing JC Penny on your left, we'll be inside the entrance to your left, located towards the center of the mall.
If you're coming from the east, head west on E Bismarck Expy towards Georgia St. Shortly after passing Tires Plus Total Car Care on your right, turn right onto S 9th St. Take the first left onto E Arbor Ave., where, on your left, you'll pass Elde Ford Lincoln. Continue following the road as it approaches the Kirkwood Mall and then make a right. Enter the mall through the east entrance to your left. We're located towards the center of the mall.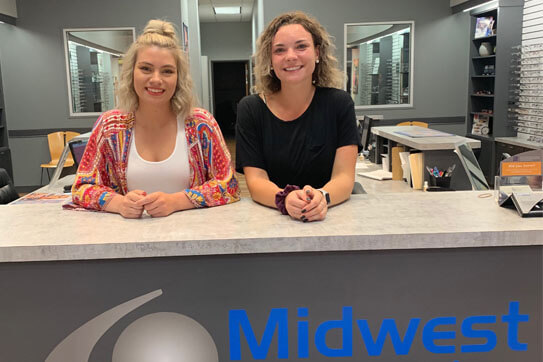 Proudly Serving Bismarck, ND
At Midwest Vision, our team is humbled to serve the residents of North Dakota's capital city. Bismarck has been named the seventh fastest-growing small city in the U.S., and it's easy to see why. With culturally rich historic sites, numerous theatrical and artistic communities, and an extensive park system, there's no shortage of things to do and see in Bismarck. No matter how you spend your days, we want to help you experience them with clear sight and healthy eyes.
The Best Eye Care Services in Bismarck
At Midwest Vision, you can rest assured that you'll receive your eye care services with the personalized touch on which we've built our name.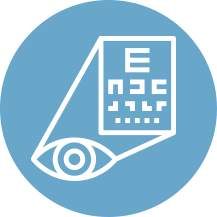 COMPREHENSIVE
EYE EXAMS
IN BISMARCK, ND
Making sure that your eyes are healthy begins with a comprehensive eye exam. During your exam at Midwest Vision, our experienced Bismarck optometrists will update your prescription and screen your eyes for any emerging conditions.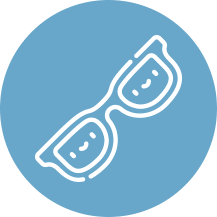 GLASSES FOR
EVERY STYLE
At Midwest Vision, our opticians want to pair you with glasses that reflect your personality. We've shopped all over the world in order to bring frames of every shape, size, and color to our stores, ensuring that you can find your perfect glasses, no matter your style or budget.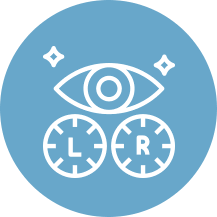 PRECISE
CONTACT FITTINGS
Every eye is unique, and inevitably, finding well-fitting contact lenses will be hard for some patients. Hard-to-fit patients deserve to wear contacts that are comfortable — that's why we take special care to help you find contact lenses that are perfect for your eyes.