great care, more designer frames, additional insurance plans accepted, and more!
Personalized Eye Care
in Marshall, MN
We're proud to announce that Midwest Vision Centers is now partnered with Shopko Optical. This location is changing its name from Midwest Vision Centers – Marshall to Shopko Optical – Marshall and will be moving just a few doors down to our new center located at 1101 E College Dr. You'll get the same great care from the same local providers — but with more frame brands, extended business hours, additional insurance plans accepted, and more services than ever.
Expanding into new locations has allowed us to provide high quality eye care to more families than ever before, but we've never forgotten our hometown roots. At Midwest Vision in Marshall, we have all the tools needed to properly care for your eyes, delivered with our signature, personal touch.
Trusted Marshall, MN Eye Doctors
Your eyes are unique and the way you care for them should be as well. Midwest Vision's committed doctor, Dr. Adam Peters, is dedicated to providing you with eye care that's specific to you and your needs.
The benefit of having a doctor who truly knows you is the comfort you feel, knowing that as your eye doctor, Dr. Peters recognizes and cares about your individual needs. Establishing a healthy, trusting relationship between patient and doctor can make all the difference in your eye care, and you can trust Dr. Peters, who has ties to the area going back to his high school days.
At Midwest Vision's location in Marshall, MN, Dr. Peters wants you to feel at home in our facilities and comfortable with our staff. When you're here, you're not just a patient — you're part of the family.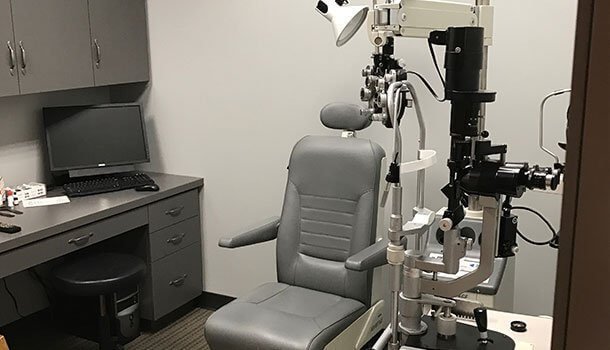 Midwest Vision Centers now part of Shopko Optical - Marshall
Shopko Optical – Marshall Eye Doctor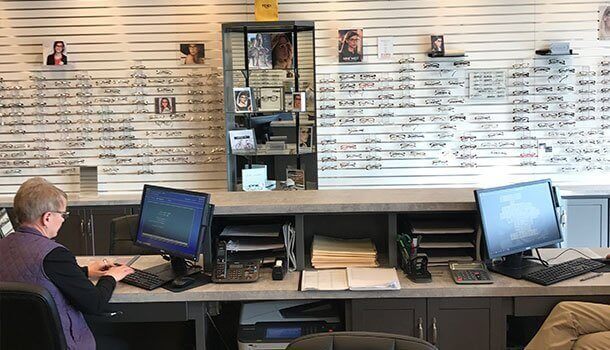 Hours of Operation:
Monday: 8:00 AM-7:00 PM
Tuesday: 8:00 AM-7:00 PM
Wednesday: 8:00 AM-7:00 PM
Thursday: 8:00 AM-7:00 PM
Friday: 8:00 AM-7:00 PM
Saturday: 8:00 AM-3:00 PM
Sunday: Closed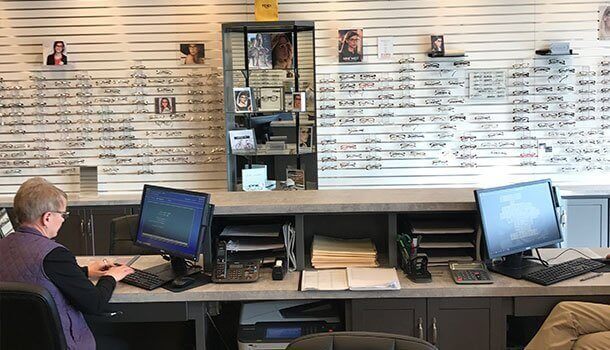 Driving Directions to our Optometrists in Marshall, MN
Our address is 1101 E College Drive, Marshall, MN 56258.
From the north, head south on 390th St until it becomes US-59 S. Take US-59 S for 10 miles, then pass Marshall Animal Clinic on your left. Continue on US-59 S for 0.7 miles, then turn left onto W Fairview Street; pass Ace Home & Hardware on your right immediately after you turn. In 0.2 miles, turn left onto N 7th Street. Take it for 0.2 miles, then turn right onto Kossuth Avenue. Stay on Kossuth Avenue for 0.5 miles, then turn right onto N 4th Steet. In about 300 feet turn left onto Boxelder Avenue, then stay on it for 0.3 miles before turning right onto N Bruce Street. In a final 0.3 miles, turn left into our parking lot.
From the south, head northwest on State Hwy 30 W to US-59 N. Remain on US-59 N for 10 miles, then pass Bitton's Roadhouse on your left. Continue on US-59 N for 15 miles, then pass Hitching Post Eatery & Saloon on your left. After a final 0.5 miles, turn right onto E Street. Stay on E Street for 0.3 miles, then it becomes S Bruce Street; continue for 0.5 miles and then turn right into our parking lot.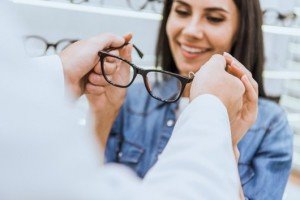 Excellent Eye Care in Marshall, MN
Midwest Vision Centers serves patients in various locations throughout North Dakota and Minnesota. It's a point of pride for us to continue providing high-quality eye care to patients in Marshall and surrounding areas.
Marshall is a regional center in southwest Minnesota and has a population of just over 13,600. It serves as the headquarters of the Schwan Food company, ADM, Action Mobility Foundation and Radco. It's also the notable home of Southwest Minnesota State University, which was founded in 1963 and now has an enrollment of approximately 8,700 students.
Marshall Eye Care Services
Our facilities are equipped with everything necessary to address your eye care needs. Some of the services that we provide include: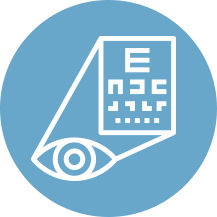 COMPREHENSIVE
EYE EXAMS
IN MARSHALL, MN
Sit down with our experienced Marshall optometrist to evaluate your eye health with a comprehensive eye exam. During your exam, our eye doctors will take basic measurements and imaging and provide an updated prescription. These exams also serve to make sure your eyes are functioning at their very best.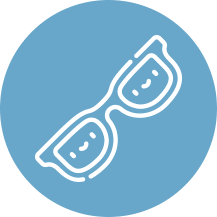 GLASSES FOR
EVERY STYLE
We stay up to date on the latest trends so we can provide the most stylish, high-quality, and comfortable frames available. We'll help you find a style that fits not only your personality, but your budget as well.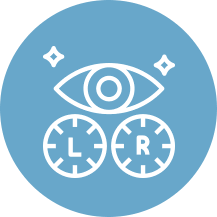 COMFORTABLE
CONTACTS
Your contact lenses should be as comfortable as they are clear. Our contact lens fitting specialists will make sure you go home with contact lenses that fit perfectly so that you'll experience crystal clear vision throughout the day.