great care, more designer frames, additional insurance plans accepted, and more!
Personalized Eye Care
in Alexandria, MN
We're proud to announce that Midwest Vision Centers is now partnered with Shopko Optical, and this location is changing its name from Midwest Vision Centers – Alexandria to Shopko Optical -Alexandria. You'll get the same great care from the same local providers and in the same convenient location— but with more frame brands, extended business hours, additional insurance plans accepted, and more services than ever.
Trusted Alexandria, MN Eye Doctors
You should always trust your doctor to care for every aspect of your eye care needs. At Midwest Vision, you can rest assured that you're in experienced, caring hands.
Led by our Alexandria eye doctor, Dr. Thomas Keene, our Midwest Vision team is determined to provide you and your loved ones with kind, comprehensive care.
We always strive to build healthy patient-doctor relationships, because we know that building a better understanding of your personal eye care needs and vision goals allows us to provide you with the standard of care you deserve.
Trusted Alexandria, MN Eye Doctors
Shopko Optical – Alexandria Eye Doctor
Hours of Operation:
Monday: 9:00 AM-5:00 PM
Tuesday: 9:00 AM-5:00 PM
Wednesday: 9:00 AM-5:00 PM
Thursday: 9:00 AM-6:00 PM
Friday: 9:00 AM-5:00 PM
Saturday: Closed
Sunday: Closed
Driving Directions to our Optometrists in Alexandria, MN
We're located at 3015 MN-29 Alexandria, MN 56308 (located in Viking Plaza Mall).
If you're coming from the west, head east on MN-27/34th Ave. W. On the right you'll pass Douglas Machine Inc. and Colorful Seasons Garden Center. Turn left onto MN-29 N and then turn right at the first cross street onto 30th Ave. W. Make a right turn into the Viking Plaza Mall. After entering the mall from the west entrance, turn right and we'll be on your left.
If you're approaching from the south, drive north on MN-29. On the right, you'll pass Doolittles Woodfire Grill and Douglas County Animal Hospital. Next, turn right onto 30th Ave W and make another left into the Viking Plaza Mall. Enter the mall from the west entrance and turn right. We're just diagonal from D. Michael B's Resort Bar & Grill.
Expert Eye Care in Alexandria, MN
At Midwest Vision, we're proud to provide high-quality eye care services to the residents of Alexandria and surrounding communities in Minnesota.
In 2013, Alexandria was named a "Top 10 Best Small Town" by the Livability website – and it's easy to see why. Due to its many beautiful nearby lakes and resorts, Alexandria is a hot spot for tourism. Each year, the city hosts popular events, such as Art in the Park, the Grape Stomp, an Apple Fest, and the Vikingland Band Festival parade marching championship.
No matter how you spend your time in Alexandria, it should be experienced with clear vision. Midwest Vision can help.
Alexandria Eye Care Services
Midwest Vision is your one-stop shop for eye care. Our staff can provide you with a variety of services, such as: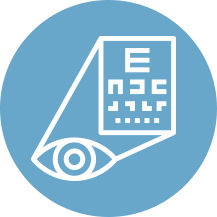 COMPREHENSIVE EYE EXAMS IN ALEXANDRIA, MN
When you come in for a comprehensive eye exam at Midwest Vision, we'll evaluate all aspects of your vision and eye health. We want to make sure that your eyes are functioning at their best, and if they aren't, we'll figure out what actions we need to take in order to fix the problem.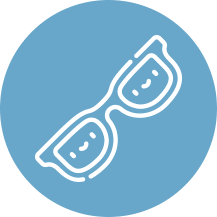 TOP SELECTION
OF GLASSES
Your glasses should make a statement without sacrificing function. At Midwest Vision, we'll make sure you don't have to compromise. We've shopped the world to provide you a variety of stylish and durable frame options to choose from.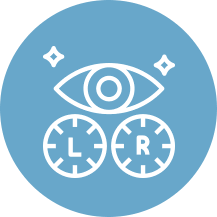 QUALITY
CONTACTS
It's important to wear the correct contact lenses for your eyes, otherwise, you can experience pain, discomfort, and poor vision. Our Alexandria optometrists will find you the perfect fitting contacts to ensure that they are both comfortable and provide you with exceptional vision.