Contact Lens Exams and
Fittings in Minnesota and North Dakota
Midwest Vision Centers is your hometown source for personalized eye care. Having the correct lens and a precise fit are both important parts of making sure your contacts provide the clearest vision they can, and seeing a doctor who knows you well is the easiest way to get the style and fit you need. Our skill and expertise help make getting the right lenses easy and accessible for anyone's budget!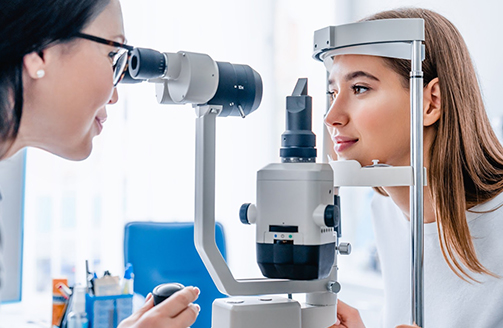 The Value of Contact Lenses & CL Exams
Contact lenses are a fantastic option for seeing the world more clearly without eyeglasses, which is great if you prefer a frames-free look or lead an active life that can be rough on glasses. Both eyeglasses and contacts have their uses, which is why many of our patients opt for both!
Contact lenses from Midwest Vision start with a special contact lens exam, because contacts require a different vision prescription than eyeglasses. Lenses that don't fit correctly aren't just uncomfortable, they won't let you see as clearly: that's why we also check your corneas, the front of your eyes, to make sure they are healthy enough to wear contact lenses and that any lenses we pick fit them just right.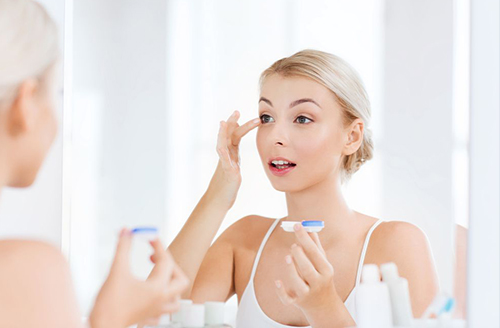 Why Choose Contacts at Midwest Vision Centers?
When you visit Midwest Vision, you're going to get doctors who truly care about you and your vision. They get to know you and take the time to make sure you get the most precise fit possible for your contacts. Our team has the experience to quickly find which one of our many lens options will best match your needs — even if you're typically hard to fit! And for your future convenience, we make it easy to ensure you're never without your contact lenses thanks to online ordering from home.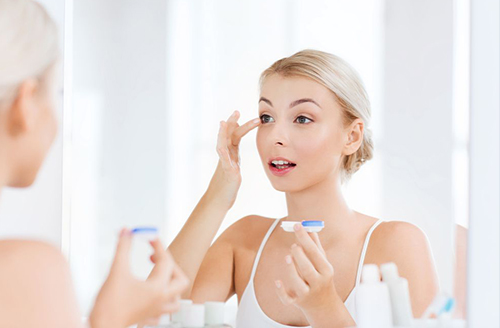 Midwest Vision has you covered when it comes to contact lens options, from soft, disposable contact lenses to rigid gas permeable (RGP) lenses that are better suited for more sensitive eyes or certain eye conditions. No matter what your vision and lifestyle require, we have contacts that can fit your needs.
Our eye doctors will review recommended options with you following your contact lens eye exam, and once you have your prescription, we'll help you find your best fit from our large selection. We make it simple to always have enough contact lenses for clear vision — simply order your next batch of lenses from the convenience of your living room with our online contacts ordering!
18 convenient locations across minnesota and north dakota