Compassionate Eye Care
in Detroit Lakes, MN
When we founded Midwest Vision Centers over 40 years ago, we made it our priority to always treat our patients like family. Today, we have locations across Minnesota and North Dakota, and we work to ensure that our size and breadth of services are used to meet the specific needs of each patient we serve.
Our Detroit Lakes, MN location is a perfect example of how our expansion has improved our ability to provide for our patients. We offer comprehensive eye exams, a large selection of glasses, and personalized eye care, all tailored to each patient's vision goals and lifestyle.
Experienced Eye Doctors in Detroit Lakes
Our team in Detroit Lakes, led by Robert T. McCamy, O.D., consists of experienced eye care professionals who are dedicated to finding solutions to your vision problems.
With that said, we know you're the expert on your own experience. That's why we listen to you and take the time to learn what you need from your vision daily before planning your eye care. Whether you're here for a comprehensive eye exam or some guidance in selecting your next pair of frames, our staff is ready and eager to help.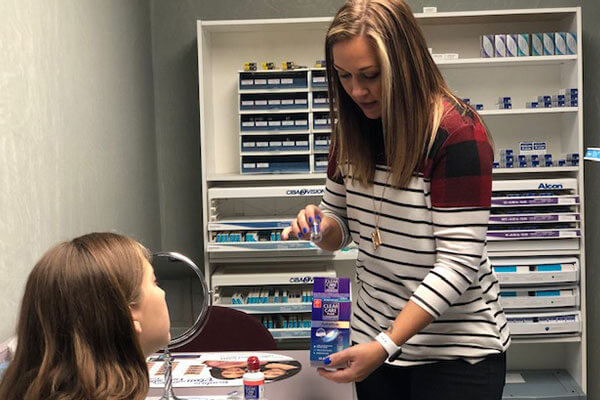 Hours of Operation:
Monday: 9:00 AM-5:30 PM
Tuesday: 9:00 AM-5:30 PM
Wednesday: 9:00 AM-5:30 PM
Thursday: 9:00 AM-5:30 PM
Friday: 9:00 AM-5:00 PM
Saturday: Closed
Sunday: Closed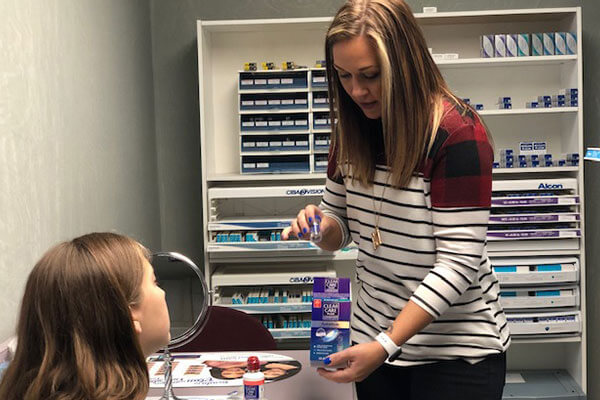 Driving Directions to our Optometrists in Detroit Lakes, MN
We're located at 830 Washington Ave, Detroit Lakes, MN 56501.
If you're coming from the north, head south on US-59 S. Next, turn left onto MN-34 E. A little under half a mile later, you'll pass Hoffman's Meat Market on your left; just afterwards, turn right onto Washington Ave. In another half mile, you'll pass Leela & Lavender on your right, and we'll be just a few storefronts ahead on the right.
If you're coming from the southeast, head northwest on US-10 W. Just after you see Beug's Ace Hardware Inc on your left, make a left onto Washington Ave. We'll be about 500 ft. down the road on your right, immediately past Hometown Crafts and Fabrics.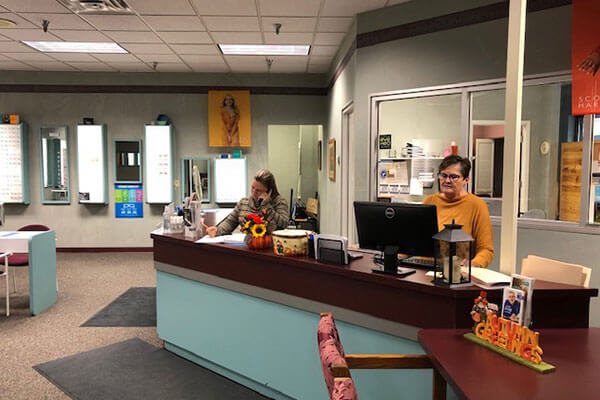 Eye Care in Detroit Lakes
We know that the people of Detroit Lakes have plenty to go see throughout the year. In the summer, there's the WE Fest for live music; in the winter, performances in the Historic Holmes Theatre; and all year round, the natural beauty of our region of Minnesota. At Midwest Vision, we want to play our part in making sure you experience everything in Detroit Lakes and the surrounding areas with clear vision.
Eye Exams, Glasses, & Contacts in Detroit Lakes, MN
We at Midwest Vision are proud to provide our patients with high quality eye doctors and eye care services that work around your needs. These include: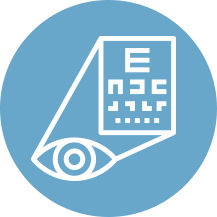 COMPREHENSIVE EYE EXAMS
Our experienced Detroit Lakes eye doctors will provide you with a truly comprehensive eye exam. From a routine check-up to a deeper look at the symptoms of your vision issues, you can expect a thorough examination and carefully considered treatment plan from the eye doctors at Midwest Vision.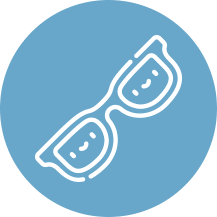 GLOBALLY SOURCED
SELECTION OF GLASSES
We scour the world to find the glasses we want to stock in each of our locations, and Detroit Lakes is no exception. We've made it a priority at Midwest Vision to provide a wide selection of quality frames and lenses, with options for every budget and sense of style.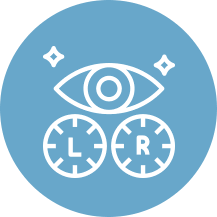 HARD-TO-FIT CONTACT
LENS FITTINGS
We don't believe people who have difficulty wearing contact lenses should have to settle for contacts that don't fit, or worse, just be told that they're not right for contact lenses.Our staff in Detroit Lakes is known for helping hard-to-fit patients wear their contacts comfortably.