Personalized Eye Care
in Virginia, MN
At Midwest Vision Centers, we believe in treating our patients like family. That means getting to know you and your loved ones and providing compassionate and personalized eye care. Whether you want to visit our Virginia eye doctors or browse our glasses collection, you'll receive the attention you deserve.
Our Virginia location represents our continual growth and commitment to serving more patients every year. While we're large enough to provide whatever optometry services you need, we still pay respect to the roots of our Minnesota-founded practice by maintaining the personal touch you deserve.
Trusted Virginia Eye Doctors
Our team of doctors at Midwest Vision believe that your treatment should be customized to your unique needs. Led by our head optometrist, Dr. Paul Dubbels, our Virginia team will take the time to get to know you and learn how you use your eyes every day.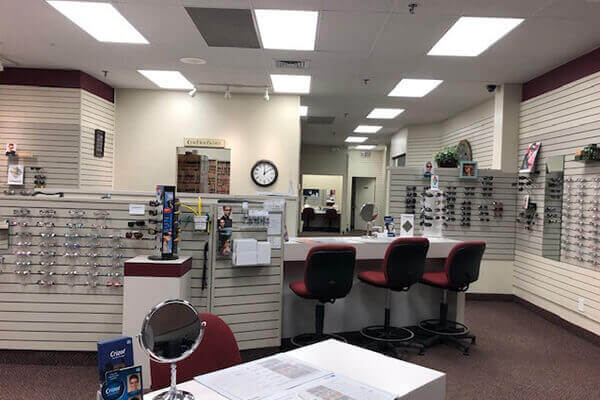 Midwest Vision Centers – Virginia
Midwest Vision Center – Virginia Eye Doctor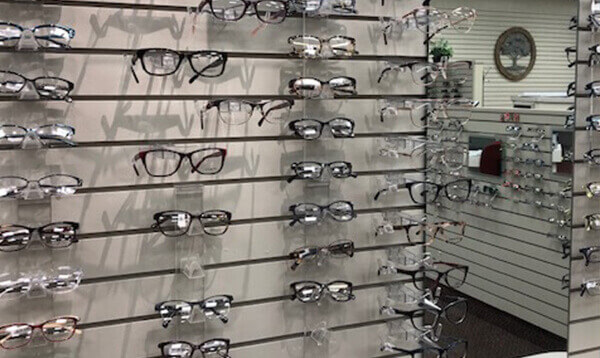 Hours of Operation:
Monday: 10:00 AM-5:00 PM
Tuesday: 10:00 AM-5:00 PM
Wednesday: 10:00 AM-5:00 PM
Thursday: 10:00 AM-5:00 PM
Friday: 10:00 AM-4:00 PM
Saturday: Closed
Sunday: Closed
(Exams Available Monday through Friday)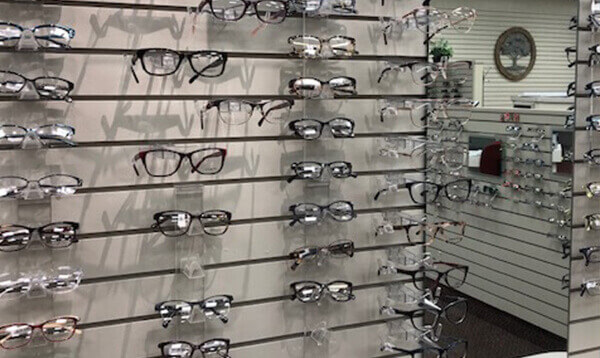 Driving Directions to our Optometrists in Virginia, MN
We're located at Thunderbird Mall, 1416 S 12th Ave., Virginia, MN 55792.
If you're coming from the north, head south on US-53 S. Soon after you pass Sawmill Saloon & Restaurant on your right, you'll turn left onto 13th St S. Make a right into the mall parking lot, then head straight past Village Inn restaurant and curve left behind the mall.
If you're coming from the west, head east on US-169 N until you turn right to merge onto US-53 S. Just afterwards, you'll see AmericInn on your right. When you can see Pizza Hut on your left, you will turn left at this intersection onto 13th St S. Then, turn right into the mall parking lot. Head straight back into the lot and then curve left to go behind the mall. About 500 ft. ahead, you'll see a sign on your left for us in the mall.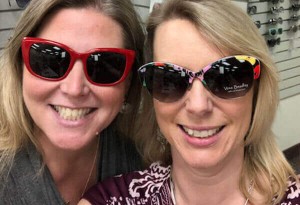 Eye Care in Virginia
While Midwest Vision has expanded across Minnesota and North Dakota to better serve patients across the region, each of our locations offers the personalized care on which we were founded. We're proud to serve Virginia, Minnesota and the surrounding area with extraordinary eye care services.
Virginia is a city rich with culture and history. As you visit the historic Lyric Center for the Arts, explore the many local parks, enjoy an afternoon on the golf course, or take in the glory of the World's Largest Floating Loon during the Land of the Loon Festival, all of us here at Midwest Vision want you to be able to experience life in Virginia with crystal-clear sight.
Virginia Eye Care Services
At Midwest Vision, we're known for our smiling staff and exceptional eye care services including: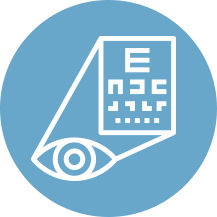 COMPREHENSIVE
EYE EXAMS
IN VIRGINIA, MN
Our experienced doctors will check your eyesight and walk you through any changes in your vision prescription. We'll provide a comprehensive exam for any risk factors or developing eye conditions, and we'll go over everything with you to make sure you understand how to best care for the ongoing health of your eyesight.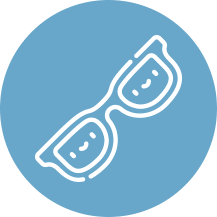 A DIVERSE SELECTION
OF GLASSES
Midwest Vision acquires frames from all over the world to bring you an exceptional collection of popular eyeglasses and sunglasses. Whatever your style, budget, or routine, we'll have frames that work for you.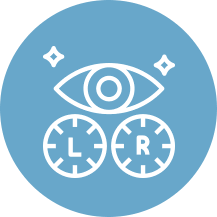 COMFORTABLE
CONTACT FITTINGS
Every eye is unique, and inevitably, finding well-fitting contact lenses will be hard for some patients. Hard-to-fit patients deserve to wear contacts that are comfortable — that's why we take special care to help you find contact lenses that are perfect for your eyes.