great care, more designer frames, additional insurance plans accepted, and more!
Personalized Eye Care
in Montevideo, MN
We're proud to announce that Midwest Vision Centers is now partnered with Shopko Optical, and this location is changing its name from Midwest Vision Centers – Montevideo to Shopko Optical – Montevideo. You'll get the same great care from the same local providers and in the same convenient location— but with more frame brands, extended business hours, additional insurance plans accepted, and more services than ever.
At our location in Montevideo, we value the experience of every patient. We're lucky to be large enough to provide patients with a range of optometry services, from eyewear to eye exams. We haven't forgotten our origins as a family business, founded in Minnesota, and we strive to maintain our "small town" feel and personalize our care to fit you and your family's needs when you're in our office.
Trusted Montevideo, MN Eye Doctors
Your eyes are unique; we believe the care that we provide should be, too. We understand that having a doctor that knows you is an important part of receiving specialized care. Our eye doctors have ongoing relationships with you and your family, which makes individualizing your care much easier.
Our team at Midwest Vision puts a lot of value on your peace of mind. With attentive patient care and our knowledgeable, highly skilled staff, we'll help you feel at ease. When you come to Midwest Vision, you're family.
Midwest Vision Centers now part of Shopko Optical - Montevideo
Shopko Optical – Montevideo Eye Doctor
Hours of Operation:
Monday: 9:00 AM-5:00 PM
Tuesday: 9:00 AM-7:00 PM
Wednesday: 9:00 AM-5:00 PM
Thursday: 9:00 AM-5:00 PM
Friday: 9:00 AM-5:00 PM
Saturday: Closed
Sunday: Closed
Driving Directions to our Optometrists in Montevideo, MN
We're located at 117 N 1st St #5, Montevideo, MN 56265.
If you're coming from the west, head northeast on US-212 E/US-59 N until it turns into SW 1st Street. Just after this happens, you should see Cup A Joe on your left, and then Monte Motor Sales on your right. Follow the road for about half a mile, and we'll be on your left, just before Sherman Ave.
If you're coming from the east, head west on MN-7 W. After the second stoplight, follow MN-7 for about a quarter mile to the 1st Street exit ramp. Where that exit dead-ends, turn left onto N 1st Street. Follow the road for about a half a mile, and we'll be on your right
Eye Care in Montevideo
While we at Midwest Vision started our practice in Minnesota, we've expanded across Minnesota and North Dakota to better meet the needs of our patients. We take tremendous pride in providing excellent eye care to Montevideo and the surrounding areas.
With a strong bond with the Uruguayan capital of the same name, Montevideo, MN has a great love of shared experiences. Whether you're canoeing where the Minnesota and Chippewa rivers meet, or celebrating over a century of city sisterhood during the Fiesta Days, we'll ensure that you can enjoy life with clear sight.
Montevideo Eye Care Services
Midwest Vision is your destination for great eye care. Our team offers a variety of services, such as: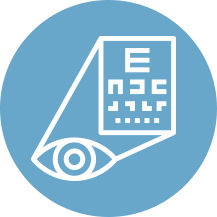 COMPREHENSIVE
EYE EXAMS IN
MONTEVIDEO, MN
During your eye exam, one of our experienced eye doctors will check your eyesight. An optometrist will go over any prescription changes with you, check for any complications, and address any concerns you may have.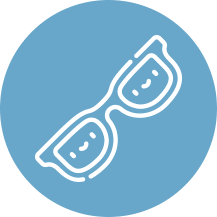 STYLISH
GLASSES
We source frames from all over the world to bring you a variety of high-quality eyeglasses and sunglasses. We'll help you find your style, no matter what your budget.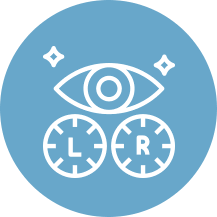 COMFORTABLE
CONTACTS
It's important to wear the correct contact lenses for your eyes, otherwise, you can experience pain, discomfort, and poor vision. Our Alexandria optometrists will find you the perfect fitting contacts to ensure that they are both comfortable and provide you with exceptional vision.